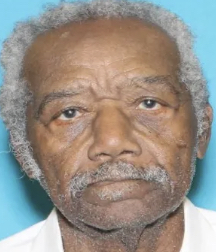 The Dallas Police Department are asking for the public's assistance in locating a missing 84 year old man.
James Harris,84 was last seen December 23 on foot in the 1400 block of Harlandale Avenue. He was wearing a white and brown jacket, black pants, and a black hat.
He is described as 6'0, 240lbs, white hair and brown eyes.
Harris may be confused and need assistance.
Anyone with information regarding Mr. Harris's whereabouts are urged to contact the Dallas PD 214-671-4268 or 911.