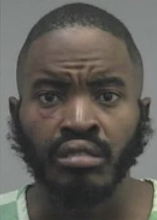 A 19 year old Florida teen was arrested after he kicked his mother and stole her car.
According to reports Dallas Douglas,19 was with his mother waiting for his girlfriend and when she didn't show up the mother said it was time to go because she had other things that needed to be done.
Apparently Douglas became upset and started kicking his mother to the point she had to get out of the vehicle.
Once outside the vehicle Douglas got into the drivers seat and drove off.
An 11 year old was inside the vehicle at the time.
When authorities attempted to pull the vehicle over Douglas crashed into a patrol car.
He was arrested and charged with three felonies including assault on a law enforcement officer and kidnapping a minor.