Woman Arrested And Charged With Elderly Mans Death After She is Seen Shoving Him Off A Bus




A 25 year old woman has been arrested and charged for the death of an elderly man after she shoved him off a Las Vegas city bus on March 21.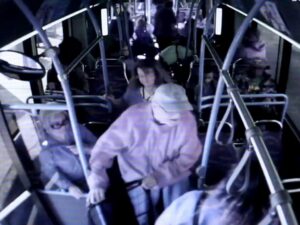 According to Las Vegas police reports Cadesha Bishop,25 was arrested and charged with the death of Serge Fournier,74 on May 6 after she is seen on video pushing him off a bus.
Allegedly Fournier and Bishop got into a verbal altercation when he asked her to be a little more polite to the passengers on the bus and she is later seen shoving him off the bus from behind.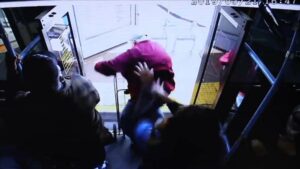 Fournier was holding a folded shopping cart and fell about 8 feet from the bus landing face first hitting his head on the concrete.
When authorities arrived he refused medical treatment at the time but later checked into University Medical Center where he was treated.



Fournier died about a month later on April 23 from complications of blunt force trauma to his torso which coroners later determined were from the fall.