10 Month Old Baby Shot In The Head After Mother Declines Advances From A Man




A 23 year old man opened fire on a woman and her baby, shooting her 10 month old baby girl on the head, after she refused to talk to him at a party.



According to reports Desiree Menagh,18 was at a family gathering with her 10 month old daughter Fayth Percy when Marcos Echartea,23 attempted to grab her hand while tying to talk to her.
Menagh declined his advances and stepped outside with a friend. He also stepped outside on the porch and tried to get her attention again.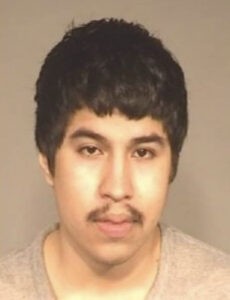 She then got in a car with her baby and a friend and they drove about half a block down the street before making a u turn, while making the u turn they noticed Echartea following them.
He opened fire shooting 3 rounds into the driver side of the car and shooting baby Fayth in the head.


Fayth was transported to a nearby hospital where she underwent surgery to have bullet fragments removed from her head and still remains in critical condition.
Echartea was arrested and charged with 3 counts of attempted murder in addition to several other felony charges.