Update: Located & Found Safe, Missing 15 Year Old, Jadeyn Smith, Grand Prairie TX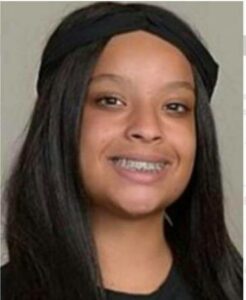 Grand Prairie police are searching for a missing 15-year-old girl, Jadeyn Smith, last seen Friday, November 8, 2019.Jadeyn is described as five feet tall, weighing 150 pounds and has brown hair and brown eyes.
She may go by nickname Jade.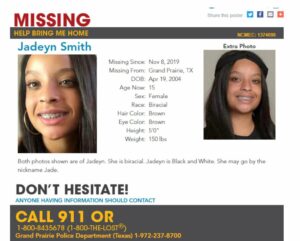 Anyone with information should call 911, or contact the Grand Prairie Police Department at 1-972-237-8700.