Blue Alert Issued For Man That Killed Nassau Bay Police Sergeant




Houston police have issued a Blue Alert for a man that fatally ran over a police officer during a traffic stop.
Nassau Bay Police Sgt Kaila Sullivan,43 was assisting other officers in an arrest for Tavores Henderson,21 who was wanted for assaulting a family member.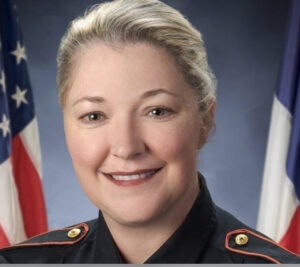 Officers managed to get one cuff on Henderson before he broke away and got back into his vehicle and drove away from the scene.
While escaping Henderson struck Sullivan, she was transported to a nearby hospital where she was pronounced dead.
Officers found Henderson's car abandoned a few miles away from the scene.
He is facing felony murder charges.