Louisiana Man Arrested And Charged For The Murder Of His Girlfriend




A man was arrested Monday after shooting and killing his girlfriend Saturday.
According to reports Sean Johnson,25 shot his girlfriend Sharmaine Brown,25 in the head while they sat in the back of a 2008 Chevrolet Impala in their apartments parking lot.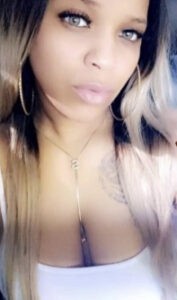 Officers responded to the scene and found Brown suffering from a gunshot wound and she was transported to Reeves Memorial Hospital where she later died from her injuries.
Officers believe Brown either fell out or got out of the car and Johnson fled the scene.
Witnesses in the area say they did not hear any arguing so detectives aren't sure what exactly led up the shooting at this time.
Police located Johnson in Texarkana Monday and he was arrested and charged with negligent homicide and being a felon in possession of a firearm.
Third Judicial District Court Judge Bruce Hampton has set his bail for $500,000.
Brown's body has been sent to Little Rock for an autopsy.