Man Arrested In Dallas After Stabbing Two Men And Trying To Sexually Assault A Woman




A man was arrested after trying to sexually assault a woman Saturday evening in Dallas.
The incident took place in the 2100 block of Butler Street when a 65 year old male approached a 42 year old woman and tried to make sexual advances towards her.
When the female refused, the suspect placed his hand around the female victim's neck and began choking her.
A 39-year-old male witness observed the assault and attempted to stop the suspect from assaulting the victim. The suspect then pulled out a pocket knife and cut the 39-year-old male on his elbow.
A second witness also attempted to stop the assault and was cut in the arm by the suspect. The suspect then attempted to flee the scene on foot with all 3 victims chasing him.
The suspect was caught and detained on the 5500 block of Harry Hines Boulevard until police arrived.
The suspect was transported to an area hospital to be treated for injuries he sustained while he was being detained by the victims. He was taken into custody and charged with assault, bodily injury and two counts of aggravated assault with a deadly weapon.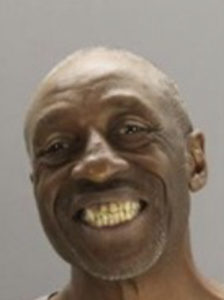 Both cutting victims were transported to an area hospital to be treated for their injuries. The suspect's name has not be released at this time.