Floyd Mayweather's Daughter Iyanna Arrested After Stabbing A Woman




Boxing champion Floyd Mayweather's daughter was arrested early Saturday morning after stabbing a woman.
Officers responded to a disturbance call on the 15000 block of Cathedral Falls in Cypress Tx and when they arrived they found Lapattra Lashai Jacobs laying on the kitchen floor. She was transported to a nearby hospital with non life threatening injuries.
According to authorities Iyanna Mayweather went to Rapper NBA Youngboy's home where him and his baby mother were hanging out.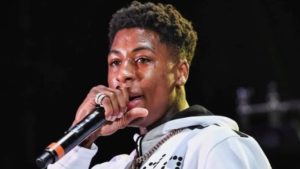 Mayweather and NBA Youngboy aka Kentrell DeSean Gaulden use to date and she got into an altercation with Jacobs and was asked to leave the house.
Jacobs and Mayweather got into a verbal altercation that quickly turned physical where she stabbed Jacobs multiple times before officers arrived to the home.
Mayweather was arrested and charged with aggravated assault with a deadly weapon and her bond was set at $30,000. She has since been released on bond.