14 Year Old Shot Outside An Arlington Apartment Complex




Police are searching for a man they say shot a 14 year old girl in an Arlington apartment complex early Wednesday morning.
Officers responded to a shooting call on the 2500 block of Forest Point Dr and when they arrived they found a female victim in the parking lot laying on the ground suffering from a gunshot wound.
She was transported to a nearby hospital in critical condition.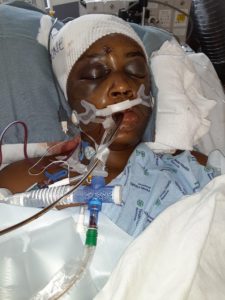 According to witnesses at the scene the teen was seen arguing with an unknown male suspect before he pulled out a handgun, shot her in the head and fled the scene.
The victims name has not been released at this time because she is a juvenile and the shooting investigation is ongoing.
Anyone with information regarding this shooting is urged to call Arlington PD.