Missing 2 Year Old Waco Boy Found Dead In Dumpster; Mother Charged In Connection With His Death




The body of a missing 2 year old Waco boy was found in a dumpster Tuesday morning and the mother has been arrested and charged.
Frankie Gonzales,2 was reported missing by his mother Laura Sanchez Monday afternoon after she told police they were at a splash pad in Cameron Park when Frankie went missing.




Authorities and first responders arrived to the scene and searched the Brazos River and surrounding areas.
After searching for hours first responders could not find him.
Authorities interviewed the mother who eventually broke down and told investigators where they could find Frankie's body.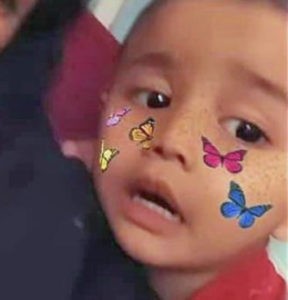 Investigators went to a dumpster on North 27th St and Alice Ave and found the boy's remains.
His cause of death is unclear at this time but the police said they can prove the child did not die of natural causes and that the mother harmed him.
Sanchez has been charged with first degree felony injury to a child and she could face additional charges.