Man Arrested In Connection To Death Of Transgender Found Dead In Stone Crest Apartments




A 20 year old man was arrested and charged Wednesday in connection to the death of a transgender woman last month.
Angelo Walker,20 was arrested by the North Texas Fugitive Task Force for the death of Merci Richey,22 in June 30.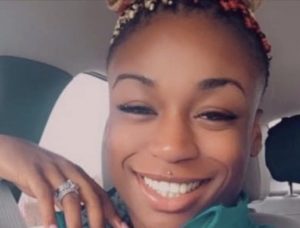 Richey was found shot to death in the parking lot of Stone Crest apartments located on the 3000 block of E. Ledbetter Dr.
A witness told police they saw Walker in the apartments the night Richey was killed and heard gunshots around 5am.
The witness said when they looked out the window they saw Walker chasing Richey while firing shots at her.
The witness said they recognized the shooter because of a ski mask he regularly wears.
According to the witness, Walker continued chasing the woman, and after catching up to her, stood over her and fired multiple shots while she was on the ground.
The witness told police that Walker shot Richey because she was going to release a video of the pair together.
Richey posted "Brand new video on my private snap in just a minute, Y'all have to see how nasty I got with this [explicit]," to social media the day before she was found dead.