Man Arrested In Connection To Man Killed In Bonita Garden Apartments




Dallas police arrested a man they say shot and killed a man in Bonita Gardens apartments.
The incident happened September 10 on the 3400 block of Fordham Rd.
Upon arrival officers located John Lewis Carter lying on the couch with multiple gunshot wounds unresponsive.
Emergency crews pronounced carter dead at the scene.
During investigation officers learned that Deshawn Antoine Gray,36 and the victim were involved in a shootout and that Gray was responsible for shooting and killing the victim.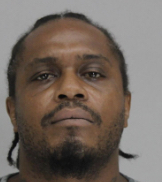 Gray was transported to a hospital and once released charged with capital murder. He remains in jail on a $1,000,000 bond.