Virginia Man Arrested After Killing His Friend And Riding Around With His Decomposed Body In The Trunk




A single car crash on the Palmetto Expressway led to the arrest of a Virginia man that was carrying his friends deceased body in his trunk.
According to reports Robert Coltrain,25 got into an accident on SR 826 just south of NW 154th Street near Miami Lakes on Sunday October 25.
When authorities arrived to the scene they immediately smelled a foul smell coming from Coltrain's 2009 Acura RL.
They had the vehicle towed off the Expressway to the Westland Mall in Hialeah parking lot.
Once the vehicle was towed Coltrain asked to grab a few things out of the vehicle including a gun he said was his.
In the process troopers noticed the continuous foul smell coming from the trunk of the vehicle and asked to open the trunk.
When the trunk was opened they noticed a deceased body.
They later identified the body as Brian Trotter,25 who disappeared from Triangle, Virginia a week earlier.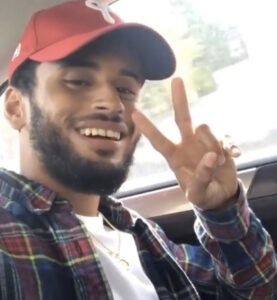 Trotter's body was wrapped in a piece of fabric and was in an advanced stage of decomposition.
He was reported missing by his family on October 18.
Once the vehicle was towed to the Medical Examiners office, it was determined that Trotter was shot multiple times in his torso.
After obtaining a search warrant officers located a Glock .45 caliber hand gun. They also found a casing inside the trunk which suggests the victim was shot once while inside the trunk.
A motive for the killing wasn't immediately released.
The investigation remains ongoing.