Dallas Teen Crashes Billionaire Fathers $3.4 Million Pagani Huayra Roadster




A teen Dallas YouTube star crashed his billionaire dads one of a kind $3.4 million Pagani Huayra Roadster Tuesday after he lost control and crashed into a tree.
Gage Gillean, 17 is the son of private equity firm founder Tim Gillean.
The young YouTube star has 84,000 subscribers and posted footage detailing the crash to his YouTube Wednesday and blamed the crash on low tire pressure.
He later posted a photo of himself on Instagram with his arm in a sling.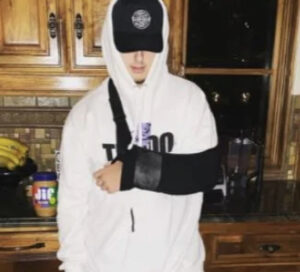 Gillean's father is the founder of the firm Cross Equities and owns a fleet of high end vehicles.