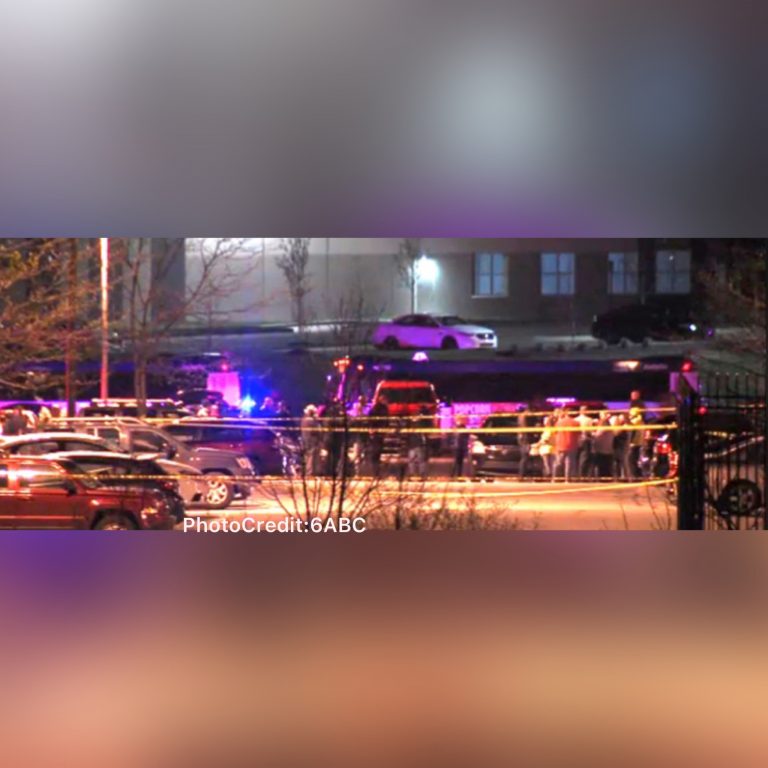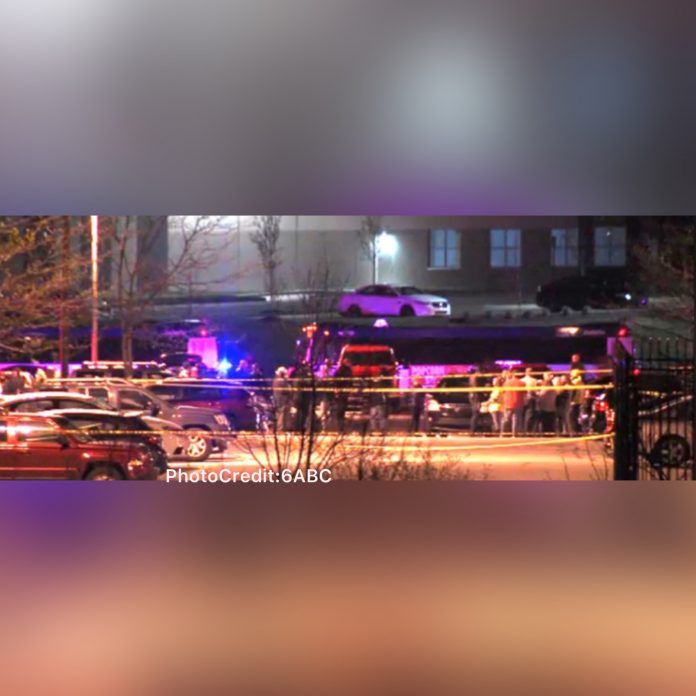 Eight People were gunned down after a gunman began shooting at a FedEx facility in Indianapolis late Thursday before turning the gun on himself, according to police officials.
Four other people had also been shot and another person who had been injured was rushed to the hospital. Police say some may have been rushed to the hospital was privately transported. No police enforcement officers were hurt, according to investigators.
The shooting started around 11 p.m. ET and police were dispatched and arrived at an active shooter incident, according to investigators.
"The suspect came to the facility, and when he came there he got out of his car and pretty quickly started randomly shooting outside of the facility," Craig McCartt, deputy chief of criminal investigations for the Indianapolis Metropolitan Police Department, said during a press conference Friday morning.
McCartt also added the initial investigation revealed that there were no disturbance or argument that lead up to the shooting, which only lasted about two minutes.
Four deceased bodies were found on the outside of the facility and the other four bodies were found inside, according to McCartt.
However, this number did not include the gunman, who motive and relation to the FedEx had not been made clear at this time. The gunman and victims have yet to be identified McCartt said.
The FBI is searching the home of the person they believe to be the suspect. The FBI is also conducting interviews, according to Paul Keenan, the special agent who oversees the Indianapolis field office.
Frederick W. Smith, the CEO of FedEx says the eight people who were killed were all company employees.
"This is a devastating day, and words are hard to describe the emotions we all feel," he said in a statement.
"I want to express my deepest sympathies to the families, friends, and co-workers of those team members," he said, adding that counselors were on the site at the facility to provide needed support.
Another FedEx employee told news reporters that he was sitting outside the building when he heard what he initially thought was a car engine problem, he soon realized that what he heard was actually gunfire.
"And when I stood up, I saw a man – a hooded figure – I was unable to see his face in detail however," Levi Miller said.
Miller said the man was armed with a rifle "and he started shouting, and then he started firing in random directions." Miller said he couldn't make out what the gunman waws yelling. "I thought he saw me, so I immediately ducked for cover," Miller said.
Families of employees were waiting at a nearby Holiday Inn Express hotel early Friday to see if their loved ones were safe as police chaplains provided support.
McCartt said there were some complications connecting families with surviving employees because the FedEx workers didn't have their phones on them as they were fleeing the scene.
FedEx released in a statement, "to minimize potential distractions around package sortation equipment and dock operations, cellphone access within certain areas of FedEx Ground field operations is limited to authorized team members."
The Mayor of Indianapolis, Joe Hogsett, offered prayers to "the families of those whose lives were cut short" and sent gratitude to the "city's first responders for their tireless work overnight."
"Their quick response provided critical aid to those injured in the shooting and brought a measure of calm to an otherwise chaotic scene," he said in a tweet.
"What we are left with this morning is grief – grief for the families of those killed, grief for the employees who have lost their co-workers, grief for the many American struggling to understand how tragedies like this continue to occur again and again," Hogsett said Friday Morning.
Eric Holcomb, the Governor of Indiana, ordered that flags be flown at half-staff.
"This is another heartbreaking day and I'm shaken by the mass shooting at the FedEx Ground facility in Indianapolis," he said in a statement. "In times like this, worlds like justice and sorrow fall short in response for those senselessly taken. Our thoughts are with the families, friends, co-workers and all those affected by this terrible situation."
There have been a high number of mass shootings in the United States in recent weeks, including the April 8th shooting at a cabinet company facility in Bryan, Texas, leaving on person dead and five others wounded.
"Yet again we have families in America that are grieving the loss of their family members because of gun violence. There is no question this violence must end, and we are thinking of the families that lost their loves ones," Vice President Kamala Harris released in a statement Friday.
Just last week President Biden announced to the public a series of executive actions pointed toward tackling what he called a national epidemic.
"Gun Violence in this country in an epidemic and it is an international embarrassment," he said at that the time.
These executive actions are likely to face legal hurdles and are presented to reduce mass shootings, suicides, as well as domestic violence.
They are also aimed at so-called "ghost guns," which can be made at home without any sort of traceable serial numbers which makes it easier for relatives to flag family members who aren't allowed to purchase firearms.
Biden also has plans to reduce access to "stabilizing braces" which can turn a pistol into a more lethal rifle and is not subject to the same regulations that a rifle of similar size would be.
Gun violence as a collective has skyrocketed in recent years.
The Gun Violence Archive found that more than 19,000 individuals has died from gun homicides in 2020, which is up nearly 25% from 2019.