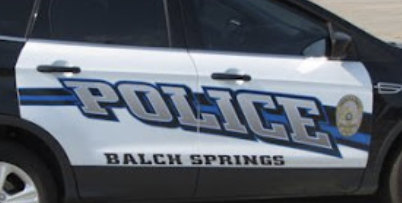 A Balch Springs woman has been arrested and charged with the death of her mother's boyfriend earlier this year.
According to reports officers were called out to the 3800 block of Meredith Lane on January 6 around 4:45am. The caller told officers that her daughter, Faye Dee O'Brien,23 had sit her boyfriend before fleeing the residence.
Upon arrival officers found Ricardo Salas Garcia upstairs in a bedroom unresponsive with a shower curtain wrapped around his body, a trash bag over his head and shoulders and another trash bag over his lower legs.
They also found a Glock pistol on the bed alongside some cleaning supplies.
Officers believe someone tried to clean up the crime scene before officers arrived.
When officers arrived O'Brien's mother told them she heard gunshots around 1am and then saw her daughter cleaning bloodstains off the carpet while saying, "You're never going to touch my daughter again,"
Police then asked O'Brien what took so long to notify authorities and she replied, "she had gone through a lot this year."
O'Brien was booked into Dallas County jail and facing a murder charge. Her bond is set at $500,000.