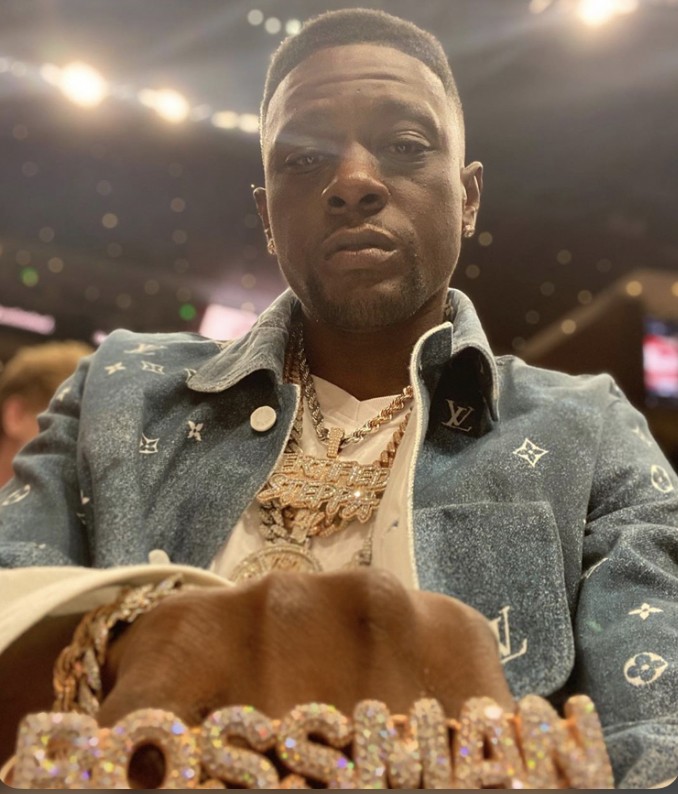 Rapper Boosie Badazz was robbed Monday night while at a Georgia Pappadeaux's Seafood Kitchen.
According to reports two thieves broke into Boosie's Bentley suv and stole three pieces of jewelry estimated at $70,000.
Surveillance video caught the thieves in action and showed one man smashing out the back side window reaching into the truck and taking rings and necklaces out of his vehicle.
One of Boosie's crew members walked up towards the end and tried to chase down the suspects but they hopped into a vehicle and fled the scene.
A police report says the suspects stole Boosie's diamond rose gold Bossman ring worth $10,000, a Super Bowl style diamond ring worth $10,000 and a diamond rose gold Cuban link chain valued at $50,000.
Authorities are reviewing all the surveillance footage and this investigating is ongoing.