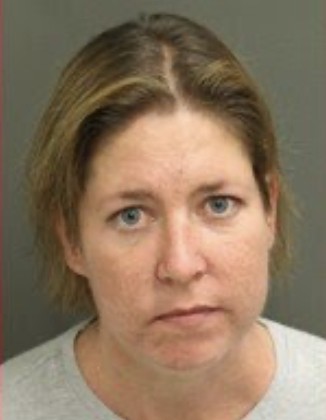 A Florida Woman was arrested Tuesday after she zipped her boyfriend up in a suitcase and he died.
According to reports officers were called to the couples home Monday afternoon.
When they arrived they were met by Sarah Boone,42 who told detectives that her and her boyfriend Jorge Torres Jr,42 were playing a game of hide and seek and thought it might be fun if he got inside the suitcase.
Once inside Boone zipped up the suitcase.
She told officers that they had been drinking and she passed out in the bed forgetting he was inside the suitcase.
Boone told authorities that she woke up hours later to her cell phone ringing and realized that Torres was still inside the suitcase.
She said when she opened it up he was unresponsive and not breathing so she called 911.
Authorities found Torres inside the suitcase and noticed a cut on his lip and some bruising around his eye.
During the investigation police found two videos on a cellphone that you could hear Torres yelling out Boone's name to let him out and her replying "For everything you've done to me. F*** you stupid."
Then on another video you can hear Torres telling Boone "I can't f****** breath, seriously" and her saying "Yea that's what you do when you choke me… Oh that's what I feel like when you cheat on me. You should I probably shut the f*** up."
They also said you could see Torres pushing on the suitcase trying to get out.
Boone was arrested and charged with second degree murder Tuesday afternoon.