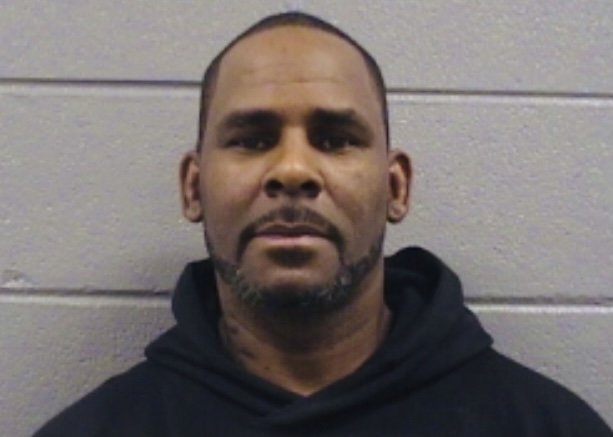 More news into R. Kelly's legal issues. The noted King of R&B star continues to be held in custody at the Chicago Metropolitan Correctional Center where he will be until his trial is set to begin. Several of his associates has also crumbled while attempted to conspire to help the singer cover up his past indiscretions.
Kelly first was charged back in Feb of 2019 after the ground-shaking Lifetime documentary had been released to the public. A #MuteRKelly campaign was created and shortly after then he was dropped from his label.
R. Kelly was arrested and taken into custody on July 11, 2019. He is currently facing 22 counts as of Jan 29, 2021.
At the start of the pandemic, Kelly had asked to be released in terrible fear that he would contract Covid-19 being behind bars. However, U.S. District Judge Ann Donnelly denied Kelly's initial request saying that he was a "flight risk" and noting at first chance he would seek to intimidate the witnesses.
Others have been charged in this case relating to R. Kelly. Former colleagues Richard Arline, Donnell Russell, and Michael Williams have all be charged for intimidating witnesses in the disgraced singer's case in New York City. At this time Arline is in the most trouble out of the three.
According to reports, Arline said at a hearing held in Brooklyn Federal court, "Me and another person offered Jane Doe money for her to not go forward with her complaint or testimony against Robert Kelly. I knew what I did was wrong."
Another co-conspirator is claimed to have sent a text to another woman saying, "Rob is trying to get his cousin rich in contact with you because he wants to pay you for silence."
Arline then promised during a phone conversation to give the woman $500,000. He said R. Kelly sent a go ahead for the payment. He did not know that the call was currently being recorded at the time.
In relation to the charge if convicted, he could be sentenced up to 15 years behind bars.
Donnell Russell, the former manager of Kelly, and Michael Wilson is also accused of trying to influence other woman ahead of the trial for the Brooklyn Charges.
Russell is set to have plea negotiations start in Late November. He was charged with one count of interstate stalking and is accused of contacting one victim (made anonymous) in the Kelly case. It has been reported that Russell contacted the woman with intent to intimidate her and her family members.