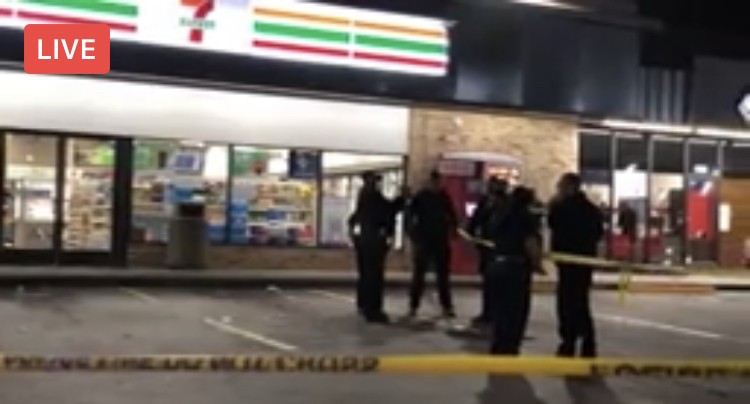 A man was shot in his chest behind a Park Lane 7Eleven and ran inside the store after being shot Saturday evening.
Officers responded to a shooting call on the 8400 block of Park Lane and when they arrived they found a man inside the store suffering from a gunshot wound to the chest.
He was transported to a nearby hospital where his condition is unknown at this time.
Officers recovered a gun near the scene and said the suspect was a black male wearing a black hoodie.
This investigation is ongoing.