Miami rapper Rick Ross bought his son William L. Roberts III a Wingstop for his 16th birthday.
The Boss posted a picture of his son to social media saying, " Everyone wish my son @mmgbigbank HAPPY 16th BIRTHDAY," wrote Rick Ross on Instagram. "Today he became the owner of his 1st @wingstop franchise. Your now officially a BOSS !!! Keep Going."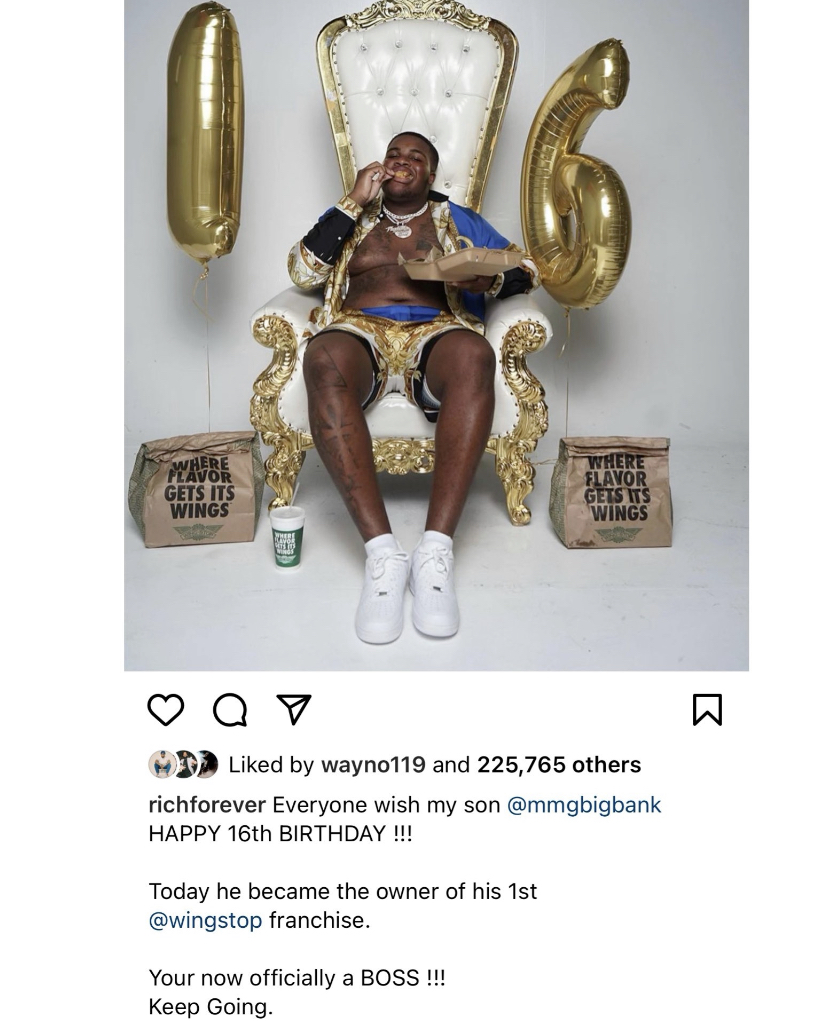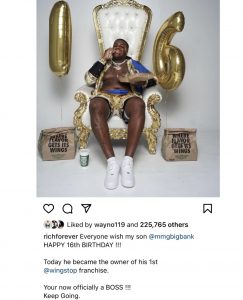 Ross's son was recognized earlier this year after announcing he received multiple offers from several universities to play on their football team.
He is currently an offensive tackle for St. Thomas Aquinas high school.