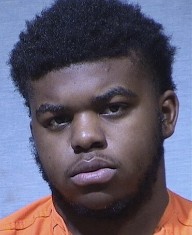 Two teens were arrested in connection with a shooting in Garland that involved a teen and a pregnant woman.


According to reports a group of people were fighting in an apartment complex when Ja Ray Malik Hollywood,17 and a 16 year old male pulled out a gun and opened fire striking a 14 year old teen and a 25 year old pregnant woman.
The two teens were later booked into the Garland Detention Center and are facing two counts of aggravated assault with a deadly weapon.