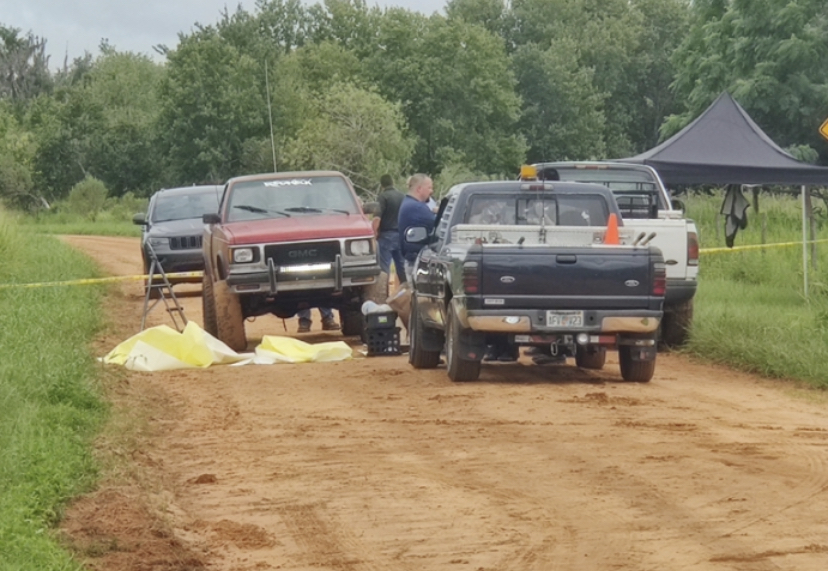 Friday night authorities stated that three friends had been slain moments after gathering at a lake in Central Florida to night fish.
One of them manged to call their father for help, who had found them but did not survive.
Polk County Sheriff Grady Judd describes this as one of the most horrific scenes he had ever experienced since the 1972 Frostproof lake "Massacre".
In Saturday morning conferences he stated that "I've been to a lot of murder scenes in my life, and this ranks among the worst. This is a horrific scene."
Twenty three year old Damion Tillman, Thirty year old Keven Springfield, and Twenty seven year old Brandon Rollins had been beaten and shot to death.
Investigator's believe this is how it happened, The first to arrive at the lake was Tillman, to go night fishing with his friends.
When Springfield and Rollins arrived, they saw that Tillman had been beaten to death and the attacker started shooting at them.
When the attackers left, Rollins was still alive and manged to call his father for help. His father rushed to the lake to help in ten minuets and when he arrived he noticed that he had left his phone behind in a hurry.
He drove to a nearby convenience store where the clerk helped him contact the authorities.
By the time authorities arrived at the lake Rollins had passed.
Sheriff Grady Judd stated that Rollins and his father did converse before his passing but did not speculate on the information.
He also didn't state on whether or not authorities had identified any suspects, but there was $5000 being offered for anyone who may know anything about the crime.
It is believed to be more than one person who committed this crime.
Although he did not state wether or not the suspects knew the victims, but believe this was not a random attack.
He stated that "You don't just stumble upon somebody out here. This is a dirt road, a clay dirt road, way out in the middle of what we call God's country on the way to a nice little fishing lake. It's not like there's a lot of people around here. As you can see, it's cow pastures and lakes".