Pop Smoke's gravesite was vandalized over the weekend.
The late rapper's mausoleum crypt had been greatly damaged.
Police are saying the crypt had been damaged between the hours of 2:30 p.m. Friday and 2:00 p.m. on Saturday.
Unfortunately there were no surveillance cameras in the area to record the ordeal.
The damage of the gravesite sums up to $500.00.
Investigators say there were debris left at his gravesite.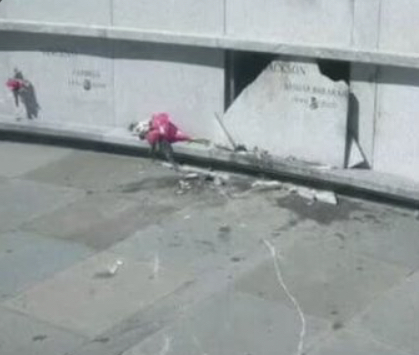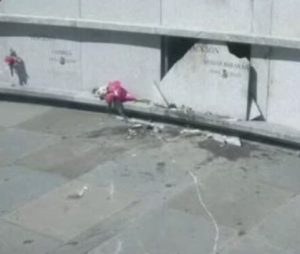 Including what appeared to be burned discarded joints and flowers which were destroyed.
According to police, no arrests have been made at this time.
Pop Smoke, whose real name is Bashar Barakah Jackson, was killed early last year during a home invasion in his Los Angeles home.
In July of 2020, the Los Angeles County District Attorney's Office announced charges against four teenagers.
As well as two adults, Corey Walker and Keandre Rodgers.
They were charged with Robbery and Murder.