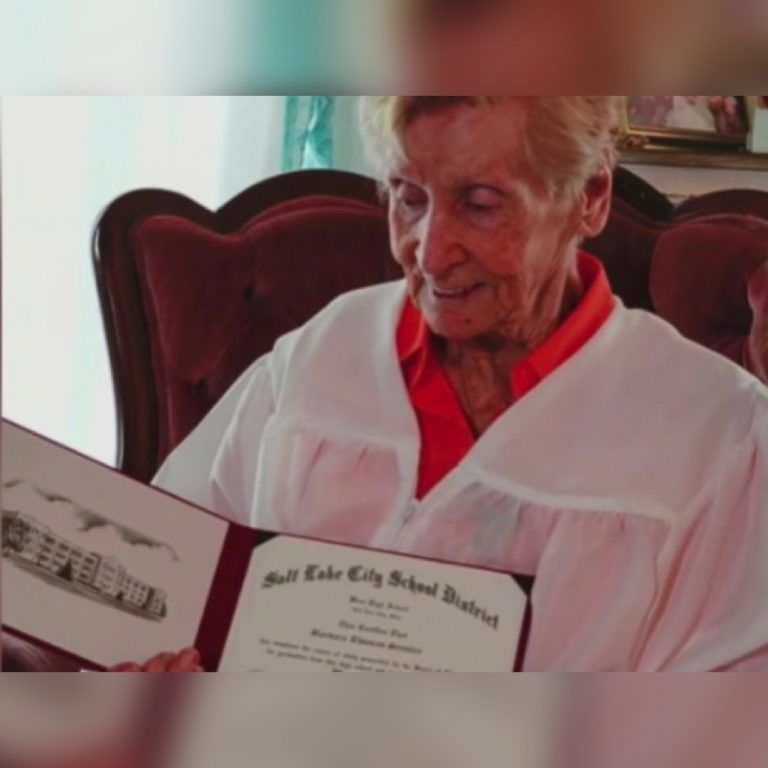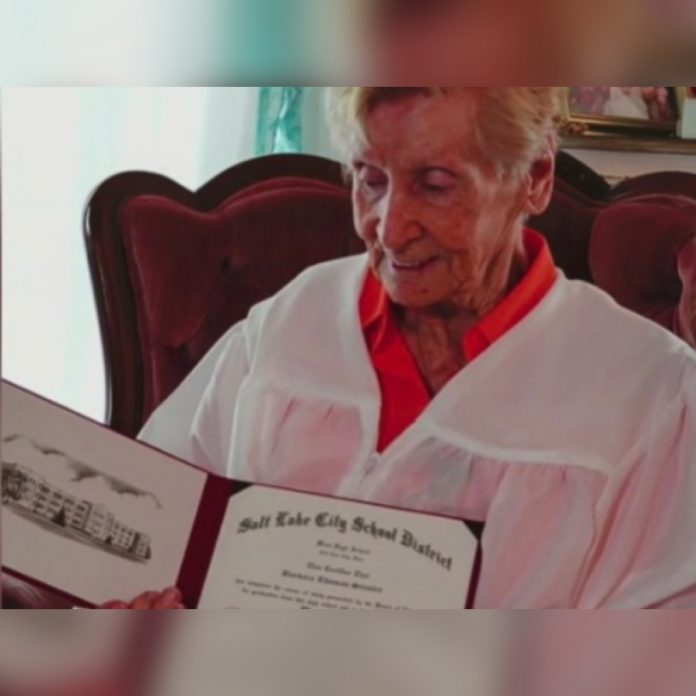 91 year-old Barbara Stanley had always wished she could receive her high school diploma.
When she was younger, she dropped out of high school. She had to help her sister raise her kids after the father left for war. This was during the time of the Great Depression.
Stanley met her husband at the age of 23. They had eight boys and nine girls. She intended on becoming a physical education teacher, never planning on having such a large family.
However, there was still one thing missing. Her granddaughter contacted Salt Lake City's West High School principal. She wanted to see what could be done about her grandmother obtaining her diploma. The principal met with his team, and a few months later, the diploma arrived in the mail.
"Oh my goodness, it's gorgeous," Stanley  said. "Now can you take me to the prom? I've never had a prom dance!"